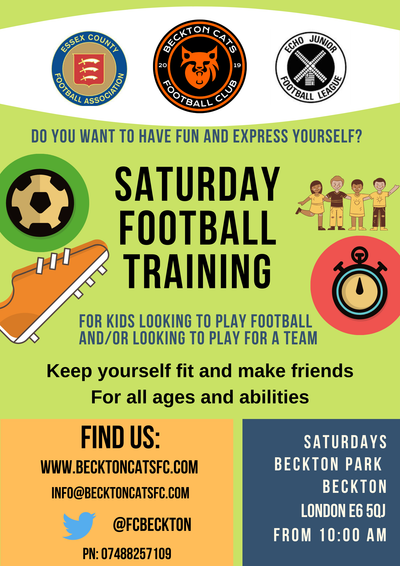 We are providing football training on Saturdays for all ages.
We are running new football training sessions every Saturday, qualified coaches and DBS checked.
Please contact us , share and or come along and meet us.
We are interested to give opportunities to everyone willing to learn and have fun playing football.
Keep yourself fit and make friends!
Every Saturday in Beckton Park E6 5QJ
PN: 07488257109